With 2 half marathons in 8 days I thought I should properly recover this week.
After Sunday's
trail half
and "cold water bath," I took it easy the rest of Sunday and all of Monday. My legs felt a little tired on
Tuesday
but my quads and calves were not sore (hooray!) and I wanted to move my legs around. A friend talked me into going to
spinning
with her that night.
So I bit the bullet and renewed my gym membership after a 5 month hiatus.
Thursday
work was closed for a Jewish holiday. I met my husband for Indian buffet lunch then swung by my
favorite bakery ever
. (
Alyssa
and
Kari
can skip past this part because they have strong willpower and are 2 weeks into their dessert ban leading up to their marathons this month).
For the fellow coffee fan, the coffee buttercream frosting is AMAZING.
Their cinnamon buns are pretty special too.
That night, I went to
spinning
again, followed by a 1/2 hr
abs class
.
And Friday morning my abs were SORE. Admittedly, I haven't done much for them since the Fit Abs Challenge that ended in early August.
Saturday
I decided it was time to run again. My goal was to run at a comfortable pace but with still with some effort for a favorite 3 mile loop. I tried to not look at my watch too much.
I ran 3.18 miles and surprised myself with my splits: 9:50, 9:40, 9:15, followed by a .18 mile jog then walk cool down. Apparently my spinning classes did not do enough to wear me out and I had lots of energy to get out of my system. The run didn't feel like I was running that hard, though the cooler weather might be to blame/credit. I didn't run until noon and it was only 62 out. It was glorious!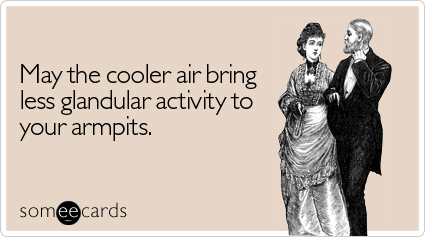 Back to the gym:
Tuesday I dropped 94 big ones to get myself gym access-- including group classes-- through the end of 2011. AND a free sample of deodorant.
If you could smell me, today I smell like a rain kissed water lily.
The low cost, for me, is the main perk of going to a university gym.
Group classes are included which is a huge plus too.
They offer a bunch of classes, but my main interests are
boot camp,
spinning
, and
abs
. I don't see myself as a
zumba
person, the
kickboxing
paled in comparison to my previous cardio kickboxing classes at a martial arts place, but I hope to try
yoga
or
pilates
sometime in the future.
Some of the drawbacks?
2nd day at the gym and "looking good for spring break" has already been mentioned
Realizing current freshmen are 10 years younger than me
I was the oldest person in Tuesday's spin class (aside from the instructor)

one of the girls in the class loudly said the room "smelled like moth balls"

The room did not smell like moth balls
But I hope this was a reference to some of the older women leaving the room from yoga, not my friend and me-- soooo old in our mid-late 20s

At one point during Thursday's ab class, out of 30 people, one student, another "regular" (university staff, not a student) and I were the only ones doing all the ab exercises. The room was sooo loud because people were talking to eachother and not following along with the instructor. ONE girl was texting!!

A) So rude to the instructor
B) If you're taking up a spot in class, you better be working. Why else are you there?
Emily
has touched on this recently, and I completely share her opinions.
I'll get over it. Because it's cheap. And at these classes - the undergrads will start dropping like flies in a couple weeks anyway :)
So to summarize:
This time around, my recovery included: very cold water bath, spinning, abs, baked goods, and a short run at the end of the week.
I'm ready to get running again!
Questions for you:
Do you belong to a gym? University or other?
What's your usual post-race recovery routine?